Professional advice & great service
Everything CE Certified
Fast delivery
Thats why we're rated with 10/10
Delivery throughout Europe
In stock again at Terras & Co: the Provence indoor mobile heater!
The Provence heater is effortlessly stylish and provides on-the-spot instant warmth. No installation needed, just place it where its needed and use it straight away.
The ceramic logs set is now included (normal price: € 49,-) to let you enjoy playful, living flames!
View product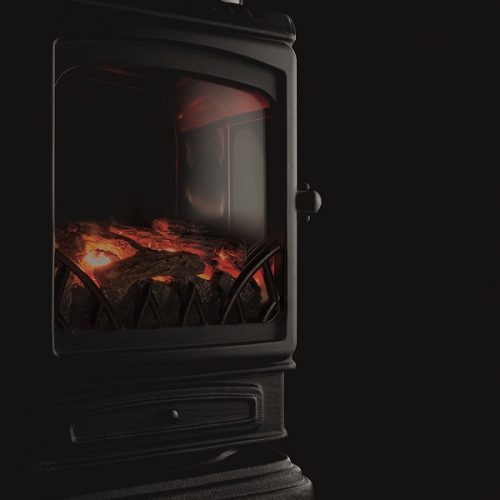 Enjoy the great outdoors even in winter!
Fire pit table available in various lounge models
It is wonderful to sit at such a beautiful Fire pit table. The flames of the built-in burner are not only enchanting, but also give a lot of warmth. You can make the fire even more attractive by putting a glass windshield or adding ceramic logs.
View all fire pit tables
FAQ: Usage & Safety.
Propane gas or natural gas?

Can a table fire be powered by propane and natural gas?
A table fire is suitable for propane OR natural gas.

What is the difference between Natural Gas and Propane?
Natural gas has a fixed connection from home or building; propane is gas in bottles that can be refilled.

Can a propane burner be converted to a natural gas burner?
This is possible with most burners, but costs are charged by some manufacturers.

What does a table fireplace use on natural gas and propane gas?
A 40 x 40 cm table fire consumes 0.8 m3 of natural gas per hour and burns for 24-26 hours on a 10 kg propane bottle.

How come a propane bottle sometimes freezes despite good weather?
The content of a propane bottle is liquid and is converted into gas via the pressure regulator.
If the fire is on the highest setting for a long time, it requires too much transformation at the same time and the residual contents of the bottle will slowly freeze. The fire will burn down and go out. The bottle is then not empty and the frost on the outside of the bottle shows the residual content. After about 20 minutes the fire can be ignited again. This SOMETIMES happens with the 5 kg bottles. We therefore recommend that you use gas bottles of 10 kg, where this rarely occurs.

Can the fireplace and table stay outside in the winter?
The table fireplace can stay outside in the winter and burn.
Never store a wooden patio table in a heated environment in winter.
A protective cover for the outside is better, but not necessary.

Does the flame pit get very hot?
The flame pit does get warm, but not very hot.
If the recess between the fireplace and the table is larger than 1.5 cm all around, the top of the table will not be adversely affected.

Can the fire table be placed under a canopy or parasol?
Since there are no sparks, the fireplace can simply be placed under a sturdy parasol.
Never fold or unfold a parasol when the fire is on.

Can a table fire also be used indoors?
The table fireplace is designed for use outside or places where there is a constant supply and discharge of outside air, such as a terrace, balcony, open conservatory or arbor.

What guarantee applies to a table fire?
A 100% warranty applies to manufacturing defects within one year of the invoice date.
Troubleshooting is free of charge, provided that the terms of use are properly followed.

How should the table fire be maintained?
When used correctly, the fireplace requires little maintenance. However, it is good to carefully remove the stones once a year and to blow through the fireplace with an air compressor or to suck out all the dust and the like with a vacuum cleaner. The gas hose and rubber of the gas pressure regulator must be checked every year. The gas hose and the rubber of the gas pressure regulator must be replaced every 3 years.
The black powder-coated flame tray and lid may possibly be rubbed with a car wax. However, NOT the burner with holes under the stones!
A stainless steel fireplace may be cleaned with a stainless steel cleaner.

Safe handling of a gas fire pit table

With a beautiful fire pit table of, for example, the brand EasyFires, you get comfort as well as atmosphere. These stylish fire tables are equipped with a built-in gas fireplace. The big advantage of this is that you are not bothered by smoke or flying sparks! Moreover, the height of the flame can easily be adjusted to your own wishes. And if you want to put out the fire, you can do that with the turn of a button. Working with gas is therefore very comfortable and it ensures user-friendliness. But there are of course some points of attention.

Fire pit tables on propane / butane gas

The butane gas bottle is not used that much anymore in the Netherlands, but in other European countries it is. Most gas bottles are filled with propane. You don't notice the difference when using the gas fire table. Propane and butane are both a liquefied petroleum gas, and generally known as LPG. Autogas is a mixture of butane and propane plus a lubricant for engines, and is therefore unsuitable for fire tables: the burner is contaminated and combustion of the additives is probably toxic. The only noticeable difference between butane and propane is that propane can be used at low temperatures and butane cannot. Butane can no longer be used at freezing temperatures and propane can be used up to a temperature of -42 degrees.

How does a gas cylinder work?

After a longer period of use, it is possible that a gas bottle can freeze and the flame will go out. This is a problem with the gas cylinder and there is little to be done about it. It is because the propane needs time to convert the liquid gas to vapor gas. If the gas bottle is small or if the flames are high, there is insufficient time for that process and the freezing will occur after a while. So there is nothing wrong with your gas fireplace and it does not always mean hat your gas bottle is empty. The part that is frozen (white frost on the bottle) shows how much gas is left in the bottle. If your gas bottle is frozen, it is advisable to wait before you switch the fire on again, which takes around 15 – 25 minutes. With gas bottles of 10-12 kg, freezing will not happen so quickly. With a gas cylinder of 5 kg this will occur faster. Propane gas bottles are available in many sizes. The sizes 5 kg and 10.5 kg are popular.

Which gas cylinder is suitable for your fire pit table?

In addition to the normal steel gas bottles, there are also lightweight gas bottles made of plastic. Different variants of plastic gas bottles are available, each of which fits perfectly into the gas fire table. The Benegas Light brand has gas bottles that are almost twice as light as the normal steel gas bottles. These are easy to carry due to the light weights and the large handles. The collar also offers protection for the gas tap. The plastic gas bottles also leave no rust spots behind, as can be the case with the steel gas bottles.

Fireplaces with KIWA CE certification

Why a Dutch KIWA CE safety certificate and what does it mean?
KIWA strictly tests and approves a gas product on quality, sound components, safe clean gas combustion, waste, soot formation, toxins, leaks, gas blocking in the event of overheating and keeps a check on professional installation. All "Table Fireplaces" meet these legally regulated Dutch safety regulations and are therefore KIWA CE Pin 0063BQ3153 certified. The silver-colored certificate is official proof of guarantee for the fire insurance. As a recognized supplier of gas products, we warn what can go wrong when purchasing wrong, unapproved products.

What are the dangers of an unsafe gas fire?

Fire due to overheating
Explosion due to leaking gas hose or assembly
Poisoning due to poor gas combustion
Soot formation due to incomplete combustion

With a safe gas fire pit, the parts below must NEVER be missing!

A gas fire must be equipped with an electronic Piezo ignition and thermoelectric protection, which protects against overheating. This ignites the pilot flame without a battery or lighter. This protection blocks the gas supply in the event of the slightest defect.
The pilot flame itself provides the thermal protection. When the pilot flame goes out, it shuts off the gas supply at all times and the fireplace immediately goes out.
The gas control block with 2 buttons controls the maximum permitted gas outflow, so that a clean gas combustion is created with minimal waste. One knob serves to ignite the pilot flame and the other knob controls an even, stepless and safe flame height without unexpected spikes in the flames. The gas pressure remains constant via the gas pressure regulator despite the various flame heights with an operating pressure of 30 mbar.
In the Dutch fire pits, a very special silencer has been fitted to the gas supply to prevent annoying noise or disturbing noise from the flowing gas. The supplied KIWA CE certificate states the kilowatt load, injector in mm, the size of the burner, the inspection year and the inspection number of the certificate.

How do I connect a gas bottle with my gas Fire Pit Table?

No idea how to connect a gas bottle with the gas Fireplace / Fire table safely ? Fortunately, this is very easy. With the right gas cylinder and the right connectors you can light your fire table safely. In this article, we advise about connecting a gas cylinder with a built-in fire. First check whether the black rubber washer is present in the nut of the pressure regulator. Then firmly attach the connection nut of the pressure regulator (left-hand thread) to the gas bottle. Use a wrench (hand-tight is not sufficient), but do not over tighten the nut as well, as a result of which the rubber ring may lose its flexibility after frequent use. Hold the pressure regulator with the top side up when tightening the nut. After connecting, turn the tap handwheel counterclockwise to open the gas supply of the cylinder. Propane gas is compressed into liquid in bottles. It is colourless, non-toxic and environmentally friendly. Propane gas is heavier than air and in the event of a leak it spreads over the ground. Even during freezing weather, propane gas can still be used.

Gas bottle freezes

It is important to know that there is a possibility that gas bottles can freeze with a longer period of use and that the flame will then go out. Freezing is a problem of the gas cylinder and unfortunately there is little that can be done about it, because propane (or any other type of gas) needs time to convert the liquid gas to vapor gas. If the gas bottle is small (5 kg) or if the flames are very high for a long time, then the gas simply does not have enough time for that process. There is nothing wrong with your patio fireplace, the gas cylinder does not have to be empty either. On the part that is frozen (white frost on the bottle) one can see how much gas is left in the bottle. After a while (15-25 minutes) the fireplace can be switched on again. A solution: with larger bottles of at least 10 kg, freezing will not occur quickly. With a gas bottle of 5 kg this problem will occur faster.

Connect a gas bottle in 8 steps

Check the gas pressure regulator and the rubber washer in the regulator connection for damage.
Connect the gas pressure regulator to the gas cylinder.
Tighten the pressure regulator firmly with a wrench.
Place the gas bottle on a flat surface in standing position only.
Turn on the gas tap by hand, do not use any tools.
Coat the joints with a little soap and a brush.
Do bubbles arise? Then the gas pressure regulator is not properly connectd. In that case, repeat the above steps.
No bubbles? Now the gas fire can be operated safely.

Which size and type of gas cylinder is useful?

You turn on a gas fire by connecting it with a gas bottle. Which gas cylinder fits best and with which gas? Then it's just a matter of connecting the gas bottle and enjoy! Whatever gas bottle you are going to buy, always ensure that the gas bottle is sealed. When buying, make sure that the seal is not broken. This way you can be sure that you are buying a safe, properly functioning gas cylinder that is filled with the correct amount of propane / butane gas.

Which gas cylinder fits best to your Fire pit table or Gas burner? This differs per type. If you have an outdoor kitchen, then a gas cylinder just can be positioned at the side, and it shpuld at least contain 5 or 10 kg. Gas bottles are available in many different sizes and models. Read below the benefits per type of gas bottle and choose your gas bottle based on this information.

Types of gas bottles
5 kg bottle and 10 kg bottle

5 kg bottle: Suitable for all Lounge Fire Pit Tables.
For smaller gas fireplaces, these have a lower gas consumption.

10 kg bottle: Suitable for those fireplaces that require more power.
Where space allows you to place a large gas bottle upright.


Can you also connect your propane / butane gas fireplace to natural gas?
That answer is simple: NO! A "normal" gas fire has a gas pressure regulator that compiles the correct propane gas-to-air ratio. Natural gas requires a different air to gas ratio, so the gas pressure regulator does not work. So never start messing around with connectors, connections, natural gas hoses and taps. With the Built-in fireplaces / Table fireplaces, a choice can be made for propane or natural gas.

Butane gas or propane gas?
Which type of gas? Take propane. A gas bottle filled with butane gas cannot be used below -0.5 degrees. The gas is not suitable for winter. Propane gas is the most sold (barbecue) gas. This gas can be used up to temperatures of -40 degrees.

Gas bottles: Be careful with it
Propane gas is a highly flammable fuel. So, always ensure when connecting or changing a gas bottle on the outdoor fireplace, there is no smoking and there is no open flame nearby. Always place your gas bottles in a room with proper ventilation. This way, in case of malfunction, any leaking gas cannot accumulate inside the room. Place your gas bottle outside, if possible. Unconnected gas cylinders must be stored outdoors and gas cylinders must not be stored or used in places where the temperature exceeds normal ambient temperature.

The Gas cylinder is not suitable for use in places where the temperature can exceed 40 degrees Celsius. At temperatures higher than 40 degrees Celsius, plastic or rubber components may lose their strength (and may then catch fire). If the temperature rises, the temperature (and therefore the pressure) in your gas cylinder also goes up.

Place your gas bottle upright and where possible in the shade or in a cool place. Do NOT bury your gas bottle, as the pressure will drop. In case of fire, close the gas tap as soon as possible and remove the gas bottle. If this is not possible, cool the gas bottle with water from a safe distance. Do not take any risks and warn the fire department via emergency number 112.

For a safe and well-filled gas bottle, go to an authorized gas bottle dealer. You must always exchange an empty gas bottle at an authorized dealer. Filled gas bottles must always be sold sealed.

Connect / replace gas hose

For safety reasons, due to material dehydration, a standard gas hose must be replaced every 5 years. Does damage occur sooner, i.e. visible hairline cracks, the gas hose must be replaced sooner. The GASTEC quality mark must be on the gas hose and behind it is a year: this is the production date. This date plus 5 years is the deadline for replacement .

A Dutch approved gas hose (propane / butane) has an imprint with the Dutch Standardization: NEN5654.

Always use a hose that is suitable for the type of gas you use and choose a hose with a year and the manufacturer's name.
We recommend replacing a gas hose every 5 years. This is because the gas and its additives can affect the rubber.
Gas hoses must be periodically checked for wear, leaks and damage. In the event of discolouration, distortion, damage or signs of porosity, you must immediately replace the hose. Do not take any risks, when in doubt, replace the hose!
Because you have to take into account pressure loss, keep the hose as short as possible. But prevent the hose from getting stressed, kinked or twisted.
Keep the hose away from heat sources.
Never use an open flame to detect a leak.

If a gas hose is fitted with hose clamps, check extra carefully, because tightening the hose clamp will damage the gas hose faster and may tear at those points.

What if my gas fire ignites difficultly or badly?

Gas fireplaces and gas heaters are easy to maintain. Switch on the fire with the push of a button and you will immediately have an attractive and warm fire image. With an annual maintenance, you can in most cases enjoy a gas fireplace or a gas heater for a long time. Keeping the gas fireplace dust-free prevents problems and improves the lifetime of the fireplace. However, sometimes problems may occur. In most cases where the gas fire is ignited difficultly or poorly, this is due to a problem with the electronic ignition. The following may be the case:

The control battery is empty or weak. In this case, replace the battery and try again.
There is not enough gas in the gas bottle

What can I do about a strange smell when the gas fire is burning?

A brand new gas fire can give a strange smell during the first hours of operation. This is nothing to worry about and will disappear. This only concerns minuscule scraps left behind during the manufacturing process. The gas fires of Terras & Co BV are of high quality and optimally secured. All fireplaces are equipped with a system that automatically turns off the gas supply when the pilot flame goes out. Do you smell gas in a very exceptional case? Then close the gas tap / bottle. Does the problem persist? Then contact us.

Instruction to resolve malfunctioning gas burners that go out after releasing the gas button

Cleaning the burner, especially the part at the igniter and thermocouple: Dirt and / or soot particles can disrupt the operation of the thermocouple.
This also occurs with new burners. Remove the lava stones.
Remove the plastic cover at the igniter and the thermocouple.
With an air compressor, you can blow the burner clean, this works out best.
If you do not have a compressor, you can carefully clean the burner with a brush and clean the holes in the burner with a toothpick.
Now, test the operation of the fire.
Does the fire still not burn after releasing the gas button? Please, contact us.

How does a gas pressure regulator work?

The pressure in a gas bottle is determined by the temperature. The pressure is therefore not always the same. To ensure that the pressure is always constant, use a gas pressure regulator. When connecting the gas pressure regulator, ensure that it indicates the same pressure value as the equipment to be connected (30 mbar).

An approved gas hose

You must also ensure that you only use approved propane or butane gas hoses. You can recognize an approved gas hose by the print "NEN5654" and the production year. When the hose doesn't have pre-assembled cable glands, always use hose clamps on both sides so that the hose cannot come loose. To prevent dehydration, it is important that you replace the hose every 3 – 5 years. Always close the gas tap when connecting and changing the gas bottle, also when gas bottles are empty . Always open the gas tap by hand. Do not use tools or force to unscrew the gas tap. If you cannot open the gas tap yourself, return the gas bottle to your supplier.

What are the most important parts of a pressure regulator?

The pressure regulator consists of two "chambers".

The one (through which the gas flows) is isolated from the outside air and contains the reducing valve.
The other is connected to the outside air through the ventilation opening and contains the controller (this is a spring with a certain pressure).

How does a gas pressure regulator work?

The propane or butane gas is under high pressure in a storage container (a bottle or tank for propane and butane gas) and enters the pressure regulator. The pressure on the inside of the pressure regulator (chamber) rises. As a result, the inner membrane and the valve attached to it are pushed away, thereby limiting the gas flow. When the gas comes out of the pressure regulator, the internal pressure decreases again and the diaphragm is pushed back again by the spring. This opens the valve and more gas flows into the pressure regulator. The pressure is therefore mainly dependent on the pressure of the spring, which is set at a certain flow rate.

These two "chambers" are separated from each other by a flexible elastomeric membrane (also called aperture).

What exactly is Nano coating?

Nano coating is the name of a colorless liquid water-based impregnation agent that is highly water-repellent.

It coats the wood fiber and absorbs into the wood. But it does not form a layer on the wood, you cannot see it. If you pour water over it, it will roll off. The wood can continue to breathe and water can get out of the wood but not into the wood. You have to pay close attention to this when purchasing a product. (Paint, for example, that closes the wood. But if the wood was not dry properly, for example, it will rot further under the paint layer.)
Customer Service
Welcome! We are Terras & Co
The Dutch company Terras & Co BV is the designated specialist for warmth and atmosphere outdoors.
Since 2007,  www.terrasenco.nl has been the internet store that specializes in fire pit tables and outdoor fireplaces. With our fair prices, a huge product range, fast delivery all over Europe and, of course, professional services. We believe that we can provide that little bit extra comfort, warmth and pleasure, both indoors and outdoors. Not only with excellent products, but also with our exceptionally friendly advice and service: we just want to make you happy with our products! Due to an open and professional culture within our company.
Besides that, our key to success has been our unique product range. A lot of it is Dutch Design, such as the Fire Pit Tables, Patio Heaters, Fire Pit Inserts, Barbecues and many others. Products that set you free from the rush, enabling you to spend quality time with family and friends in an atmosphere of warmth, timelessness and relaxation.
Our mission is: to contribute to a great outdoor life! Just have a look in our web shop, we are sure that we can fulfill your wishes.
Warm regards,
Jarno den Hartog and Vincent van Mulligen
Team Terras & Co
Reviews